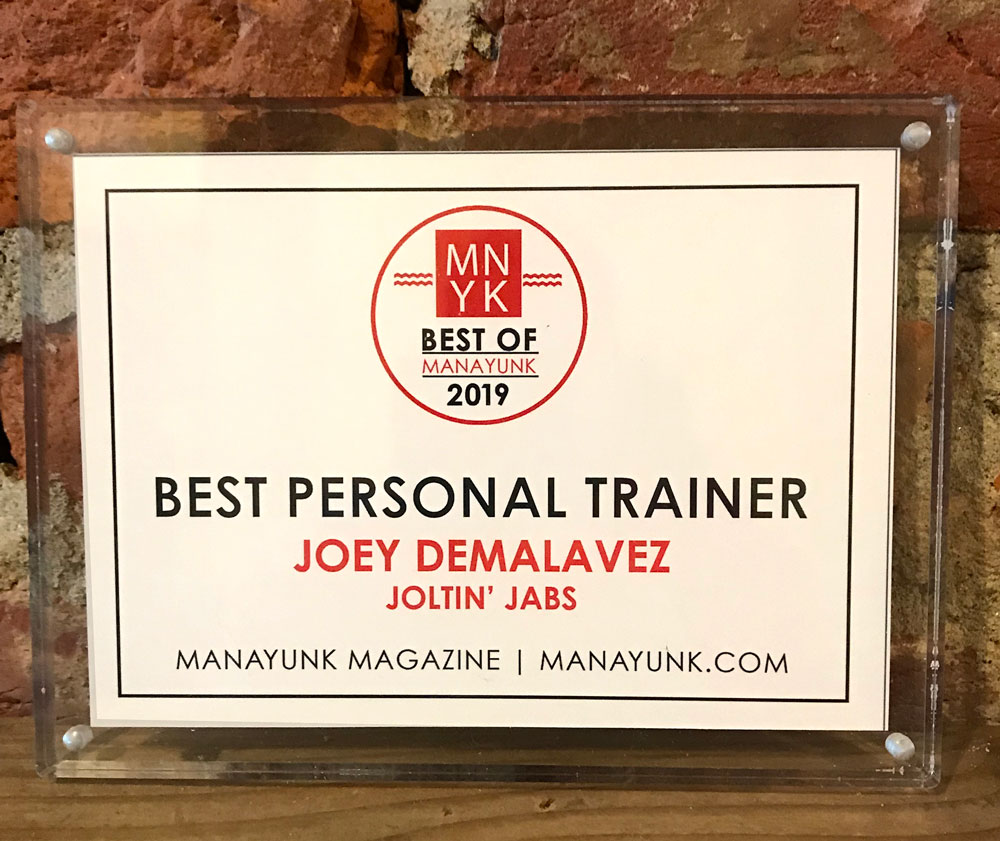 Try a class today!
Train alongside Joltin' Joey Demalavez!
"Best Boxing Fitness Workout in America"
-Self Magazine, 2016
Joltin' Jabs
Featured Video & News
Joltin' Joey DeMalavez
Joseph "Joey" DeMalavez is a boxing coach, fitness trainer, life coach, and motivational speaker. Born and raised in a rough working class neighborhood of Philadelphia (Manayunk), Joey began training as a boxer at the age of thirteen as a means of avoiding the pitfalls of the streets. Joey rose up through the amateur ranks and took home a silver medal in the Golden Gloves competition at the age of fifteen. Unfortunately, becoming an adult forced Joey to relinquish his boxing dreams when he made the decision to take on full time employment in order to help support his family. For the next 15 years, Joey drove a truck and made overnight bread deliveries for two well-known Philadelphia area bakeries – Stroehmann and Amoroso. While working long hours and overnight shifts, Joey continued to train as a boxer to stay fit and remain mentally strong. All the while, he never lost his dream of becoming a professional fighter. In 2004, with his family on a better financial footing, Joey decided to go for his dream and at the age of 38 became a professional fighter. While fighting professionally for the next three years, Joey compiled a record of 6-2 with 4 KOs. His career was culminated with a knockout victory fighting in the legendary Philadelphia Spectrum.
Featured On:
Local and national news
Heard on:
Local and national radio